Covid-19 update: all classes will be held outdoors (limited to 8 people, masks and social distancing required), OR online.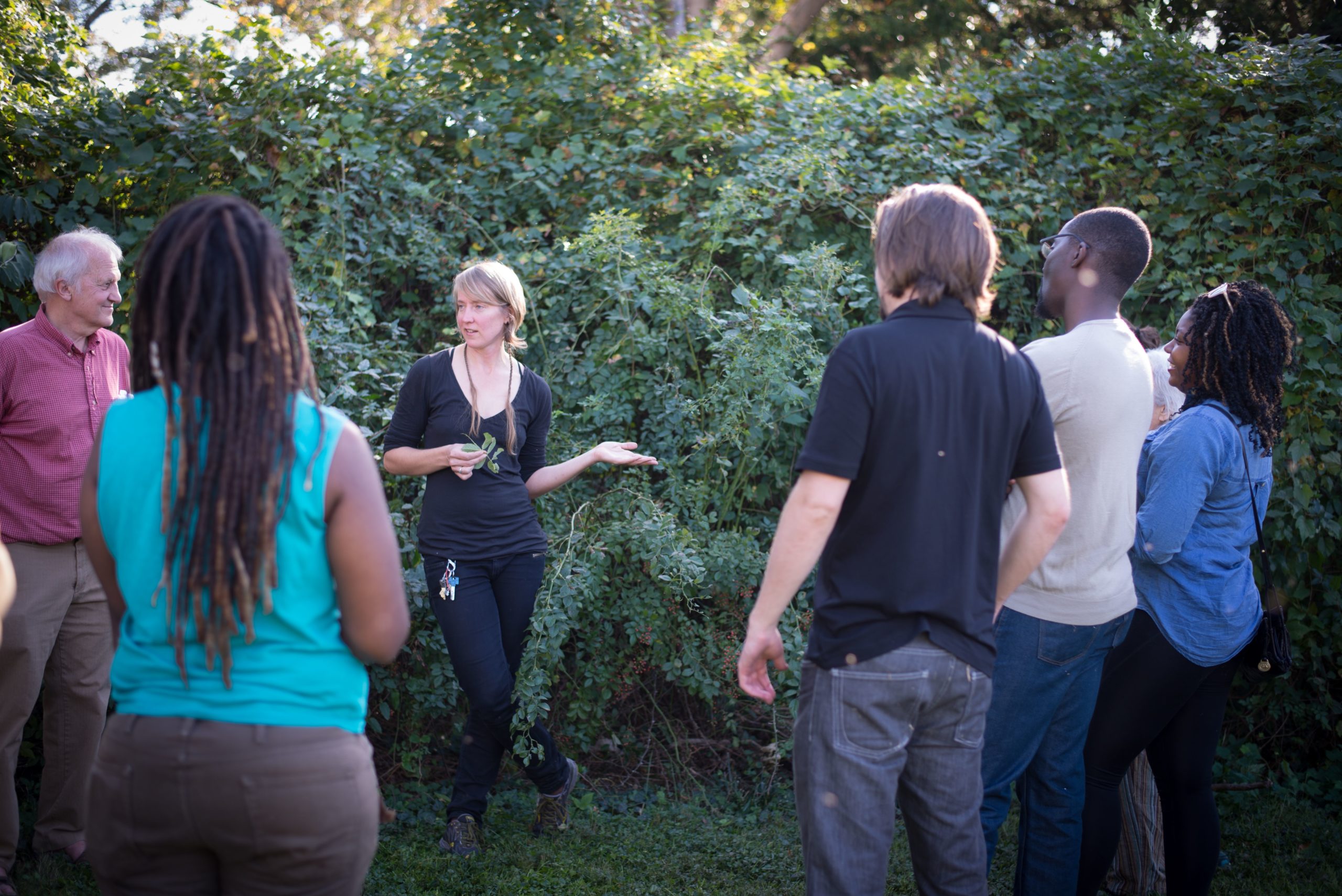 Scheduled events are listed at the bottom of this page
Host your own plant walk, medicine-making workshop, or botany class!
Topics can be customized to the event, and may include:
Edible wild plants
Local medicinal herbs
Botany and plant identification
Ethical and respectful harvesting practices
Making your own herbal medicine
Health-specific topics
A plant walk can happen anywhere! Tree boxes, railroad tracks, and alleys can be just as interesting as your local park or woodland. Walks usually last 1-3 hours depending on the interest level of the group. Kids are always welcome.
I've done classes for individuals, families, organizations, schools, and neighborhood groups. The optimal group size is under 20. To schedule a walk, please email littleredbirdbotanicals@gmail.com.
In the words of one participant: "Thank you so much for the plant walk and consultation. I was very impressed with your knowledge of plants and your ability to convey the information clearly.  In reviewing my notes I found that we encountered and you explained more than 20 different types of plants growing in along the course of a four-block walk in my neighborhood….Now I know more of what is in my own backyard, so to speak."
Upcoming events:
2021 Herbal CSA: a membership program that includes monthly packages of locally-grown herbal products and classes on identifying local plants, using medicinal herbs, and making your own remedies.
Wild Ginger Community Herbal Program: 8-month online herbal program through the Wild Ginger Herbal Center. I'll be teaching two sessions: botany and wild plant ID, and serving the LGBTQIA community in herbalilsm. Check out the whole program, it's full of great topics and teachers!