** The apothecary will be CLOSED for August 2023 while I am on vacation. Open hours will resume on 9/6. **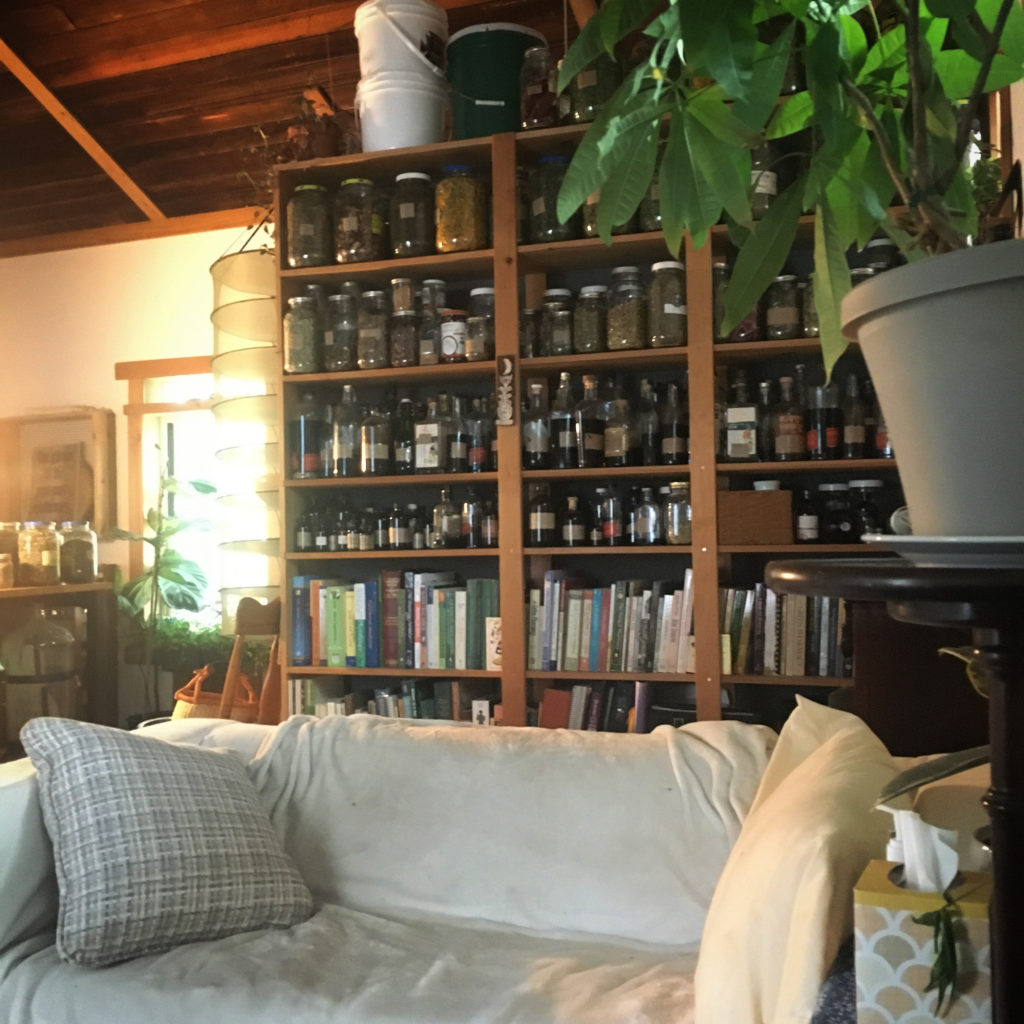 Located in DC's Takoma neighborhood, the Little Red Bird Botanicals community apothecary is a source for high quality DMV-area grown medicinal herbs.
The apothecary is open for walk-in hours on Wednesdays from 4-7pm. To arrange a different time please contact me directly.
---
I'm located on 5th St NW just south of Aspen St, on the east side of the street in a garage with a driveway.
PLEASE FOLLOW THE PIN ON THIS MAP and the above instructions; please DON'T don't follow the map to the private residence with a shared address.
---
Click here for a stock list of herbs— please be aware that availability varies by the season and year-to-year
The apothecary stocks herbs sourced from my own local gardens, sustainably wild-harvested from the DC region, and grown by fellow herb farmers.
I subscribe to very stringent ethics around wild-harvesting:
I do not harvest any at-risk wild plants, including but not limited to any listed by United Plant Savers (any plants on this list that are found in my apothecary are cultivated)
Herbs are never harvested from undisturbed forests or other dwindling ecosystems (all forest medicinals in the apothecary are cultivated, not wild-harvested)
Wild-harvested herbs include only those that are thriving in the human-impacted landscape: it is important to me to take only the plants that live in ecosystems that are thriving and expanding under human influence.
All herbs are harvested with respect and gratitude, leaving more than enough behind for the plants to thrive